The world largest producer of Yacon Products
Watch What Dr. Oz Says About Yacon Syrup
is healthier and tastier than Xylitol, Erythritol or Stevia.
Nutrient-dense prebiotic superfood
All natural sweetener + Low calorie
Promote healthy immune function and digestion
Delicious flavor and unrivaled versatility
USDA Organic and Sustainably sourced
What our customers think?
I just used mine to replace brown sugar in chocolate chip cookies. That and some other ingredient swaps made for a delicious cookie that tasted close to the real thing, yet didn't have much affect on my type one diabetic daughter's sugar. I can't wait to try it with more recipes!
This arrived only a few hours after i had ordered it on a Friday night and was well-packaged in a jiffy bag, with a layer of bubble wrap around it inside a cardboard box, so no issues with delivery. The taste is similar to black treacle. It makes a change from other sweeteners but given its rather prohibitive cost, it will probably only be an occasional purchase for me, I think.
This was a excellent seller. The CEO emailed me several times about this yacon syrup making sure there were no problems with the order and give me information on what it is used for. I also received a cook book. I would say it's the best on the market. The other yacon syrups on the market had a better taste than this because of all the added sugars and they are in a plastic bottle and they weren't organic and the syrup hardens on the bottom and you cannot get it out. so you waste a lot of it.
I LOVE this sweetner but haven't yet figured out a way to carry it out to restaurants in my purse. Wish I could use it everywhere all the time because it is wonderful. It has a molasses smell. Mmmm. But does not taste like molasses. You will love this product even if you aren't a Diabetic. It is really good.
Alovitox Organic Superfoods
Organically Sourced.
Responsibly Cultivated.
We are pioneering positive sustainable impact. Our products are built around an ecosystem of sustainability and native practices. We are extremely proud to uniquely partner with indigenous farms from around the world to organically harvest superfoods that meet your dietary and nutritional needs.
There is a misconception that if an industry grows in size, the chances of automation and big corporation involvement would ultimately ruin the goals of small farmer sustainability. At Alovitox, we are committed to making sure that doesn't happen. It's not all our doing, and we can't take credit for it all, but the majority of our Yacon root is grown on very steep and hard to reach plateaus, and that makes it very difficult for any machinery to reach or transport the yacon from the dispersed patches of harvest.

As an example, you can see from the pictures, how the farmers use mules to transport the yacon roots down the mountain side, as it's almost impossible to have any heavy machinery reach these remote locations (for harvesting or transportation).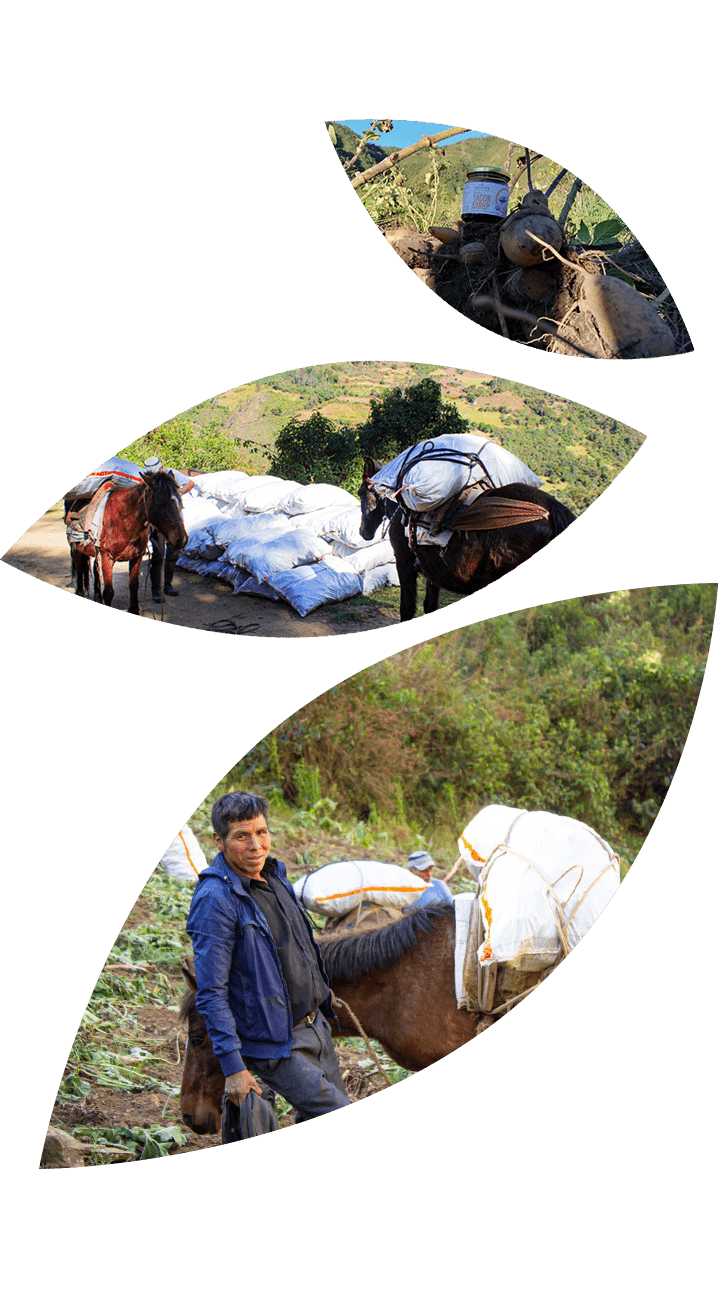 This is why we travel to Peru, to form personal relationships with farmers and our manufacturing plant employees. This is how we create sustainability all along the chain, and not just one part of the process.

By creating market share via customer education, we are in turn increasing farmer sustainability and allowing the farmers and their families to maintain their lifestyle without having to abandon farms and move to bigger cities for better paying jobs. Since 2017, we have increased the acreage from 12 to over 100 in 2020 for growing our own yacon. This has created jobs and opportunities in places where very little is being done to support the farmers and their future.

This is how we believe Alovitox can have the biggest impact on farmers and their communities, by creating a direct line for the consumers of our products to sustain and expand the farming communities in the middle of the jungles of Peru.
Food as nature intendedTM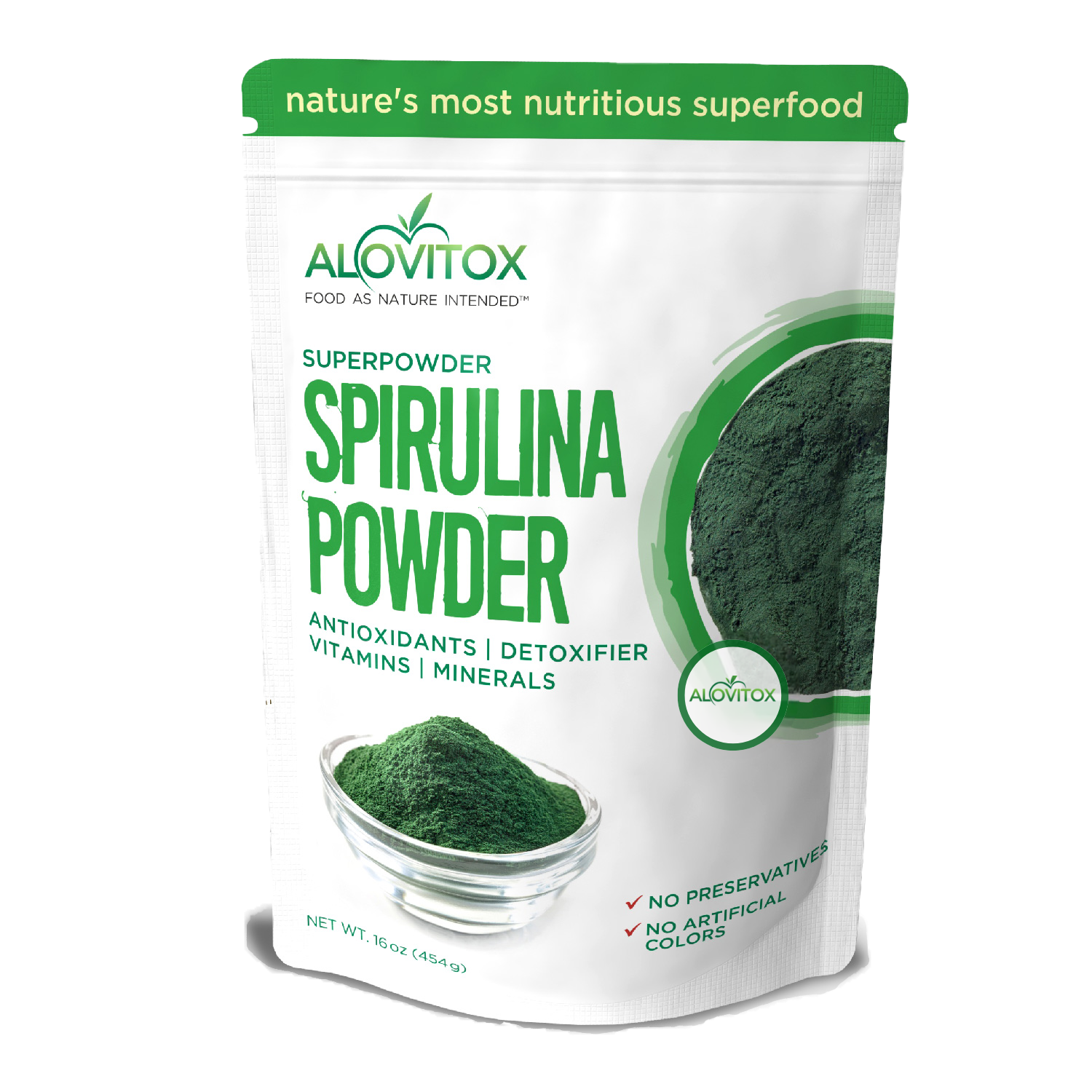 It's our mission to deliver premium, organic and nutrient-rich superfoods, from raw ingredients to super snacks, that are natively sourced from community farms worldwide, so that you can finally enjoy food as nature intended.
Enjoy Food As Nature Intended
Better For You,
Better For The World
Our purpose is to save Mother Earth while cultivating organically sourced nutrient – rich superfoods that can power-pack your meals and snacks to further enhance a healthy lifestyle.
[newsletter_signup_form id=1]