Total Preparation & Cooking Time: 5 Minutes
Servings: 2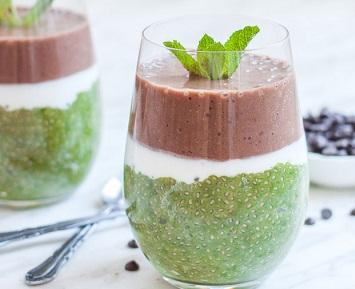 Ingredients:
1 tbsp almond butter
2 bananas, medium & frozen
1 cup almond milk, unsweetened
½ tsp ground cinnamon
1 tbsp chia seeds
1/2 tsp. vanilla extract
1 tbsp gelatinized maca powder
Directions:
Add everything together to a blender & blend on high settings for couple of minutes. Sprinkle ground cinnamon over the top.
Serve & enjoy!